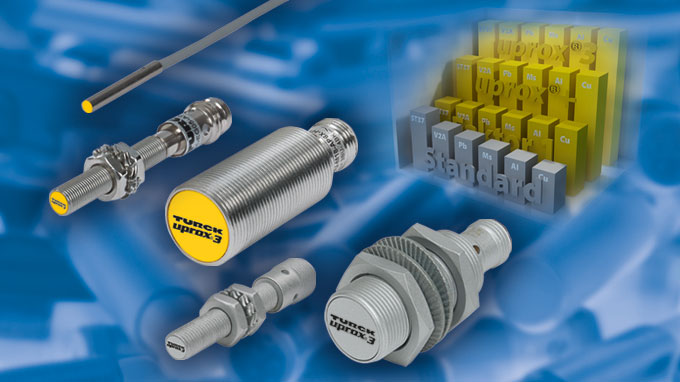 The 3rd generation of uprox® sensors from Turck offer the highest switching distances of all Factor 1 sensors currently available on the market. If installed flush, the M8 types achieve an unrivalled distance of 3 mm, the M12 types 6 mm, the M18 10 mm and the M30 20 mm.
Turck also sets new standards in terms of design: As a world first, the newly developed electronics of the uprox®3 series enables for the first time Factor 1 sensors in a 4 mm compact smooth barrel design and M5 types with a switching distance of 1 mm, even when installed flush.
Turck was also able to shorten the smallest devices so far, M8 to M30, in the overall length. Like their predecessors, all uprox®3 sensors feature a high EMC stability and can be installed fully flush in all metals.
Highest switching distances worldwide
Although the existing uprox® sensors already offer high switching distances, Turck could increase this in the uprox®3 series by up to 50 percent. The uprox®3 sensors now offer the highest switching distances of all inductive Factor 1 sensors on the market. Compared to conventional sensors with a ferrite core, the uprox®3 offer an up to 300 % higher switching distance.
■ Ø 4 design 1 mm
■ M5 design, 1 mm
■ M8 design, 3 mm
■ M12 design, 6 mm
■ M18 design, 10 mm
■ M30 design, 20 mm